h e l l o J4J:JAVA FOR JESUS
Leo's Blog
Java applets
Can't see some of the applets? You may need a free download: www.java.com
You may also want a better (and free) browser:
But it should not be overlooked that even in outwardly imperfect works, whether originally so or having become so through damage, the image may remain intact; for in the first case the image, which was not of the artist's own invention but inherited, can still be recognized in its imperfect embodiment, and in the second the form by which the art was moved must have been immanent in every part of it, and is thus present in what survives of it, and this is why such works may be adequate to evoke in a strong-minded spectator a true aesthetic experience, such a one supplying by his own imaginative energy all that is lacking in the original production. -- Ananda K. Coomaraswamy, The Transformation of Nature in Art, pp. 26-27.
As you have received freely, so freely give. Gospel Scenes 43
He lived, he loved, he prayed.



Labyrinths

Labyrinth for walkers
Wiki-Wiki Labyrinth for runners
Two-Minute Labyrinth for joggers
Cretan Labyrinth 7-circuit Labyrinth
Chartres Labyrinth


Chartres Lights for Mary
Heart Labyrinth




Praxis

Millennial Greetings
Millennial Greetings 2

Apparition after Zeitoun

Yin and Yang complementary principles

Maranatha Mondrianesque
Maranatha 2 for E. F. Schumacher
Maranatha 3 for martyrs

020010911

Jewelled Crosses
Cross Tree
Cross Tree 2

The Lord's Prayer Java applet in progress

Jesus Prayer the Prayer of the Heart in various languages

Time Moves & Time Flies after a Javascript classic

Noël & Piet&agrave & C & Three

Petals & Host & Poly & Spiral & Tiles & Carmen

Crosses for GH & OLG & CdF & MW & AJN & CG & FC & FW & CS

Prayer & Circles & OneFour & OneMany

Mandalas & Pau Hana & Magens & Red, White and Blue Samplers

Buttons & Sliders & Keys + Albers & Colors




Bildung

Pentimenti Rub Once, Rub Twice

Bowl and plates

Amish Quilt Pyramid Lake

Waiting Garrett Memorial Chapel

Fish Peaks Island

Rotation variations

Pas de Deux in memory of John Lanchbery

Butterflies after Ed N. Lorenz




Energies

Albert Gleizes 1934 homage

Rim He stands, He rests

All Saints for HB and JB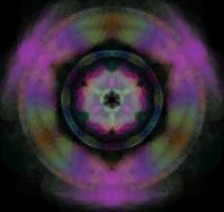 Circles for Janice and Harry
Circles for Tienne
Circles for an Anniversary (Columbia 250)
Circles for Mary of the Ankh
Circles of Om
Christmas
Circles for Zachary and Elisabeth
Circles for Saint Joseph
Circles for the Holy Family
Circles for Shepherds and Magi
Easter
Circles for Palm Sunday
Circles for Holy Thursday
Circles for Good Friday
Circles for Easter Sunday
Circles for The Ascension of the Lord
Circles for Pentecost
Circles for Trinity Sunday
Acts
Circles for Missionaries
Circles of Offerings
Circles of Chant
Circles of Quills for Saint Isidore of Seville
Circles of JM for Padre Pio
Circles of Papal Crosses
Circles of Chi-Rho
Circles of Valentines for Mary and Olivia
Circles of Chocolate Hearts
Circles of Jesus for Saints Peter and Paul
Circles of Jesus Prayer for Anthony Bloom
Circles of Mass
Veni Sancte Spiritus
Circles of David's Star
Circles of Stars
Circles of Five Stars
Circles of Mugs
Circles of Five Crosses
Roundel for St. Columba and friends
Bead Cross for Kathleen Thomerson